Dear Henry,

Tomorrow, you and I get our first look at the gun control monster President

Barack Obama

and his anti-gun pals have been building behind closed doors . . .

Make no mistake -- this will be the biggest fight over our gun rights in a generation, and you will have a critical role to play.

In fact, U.S. Senator and NAGR member Rand Paul has thrown down the gauntlet.

Please take a quick look at some recent statements he made regarding this critical fight.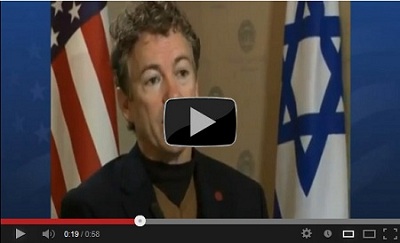 I'll be sending you an update on exactly what we're facing once the full details of President Obama's anti-gun schemes are released tomorrow.
But from the news already trickling out, I can tell you that what I'm hearing isn't good.
The Obama administration is preparing to launch all-out WAR on our gun rights, including:
*** The Feinstein Gun Ban;
*** A full-scale national gun registration scheme hidden under the guise of "background checks;"
*** A total ban on magazines holding more than 10 rounds.
All in all, there are 19 anti-gun measures President Obama will pursue.
You and I have to FIGHT BACK with everything we have.
The future of our gun rights will depend on it.
For Freedom,


Dudley Brown
Executive Vice President
---
The National Association for Gun Rights is a nonprofit, nonpartisan, single-purpose citizens' organization dedicated to preserving and protecting the Constitutionally protected right-to-keep-and-bear-arms through an aggressive program designed to mobilize public opposition to anti-gun legislation. The National Association for Gun Rights' mailing address is P.O. Box 7002, Fredericksburg, VA 22404. They can be contacted toll-free at 1-877-405-4570. Its web address is

www.NationalGunRights.org/



Not produced or e-mailed at taxpayer expense.
---
To help the National Association for Gun Rights grow, please

forward this

to a friend.

To view this email as a web page, please click this link:

view online

.

Help fight gun control. Donate to the National Association for Gun Rights!